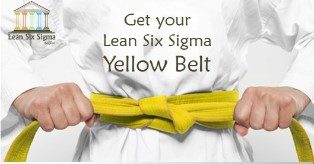 Lean Six Sigma Yellow Belt training: 3 days  – 1795€ ex vat
3 & 4 December 2018 – Brussels ICHEC Business School – 3 places left ( 1295€)
17, 20 & 21 May 2019 – Brussels
20, 23 & 24 Sep 2019 – Brussels
Certification: yes
Subsidies: 50% in Brussels 
Lean Six Sigma Yellow Belt Training in Brussels
An 3 days introduction workshop to discover how Lean management refers to process optimization and waste elimination; and how Six Sigma projects are connected to quality improvement and client satisfaction.
Training objectives:
Discover Lean Management principles: how to identify waste in order to design faster and responsive processes
Good understanding of an operational problem (efficiency vs effectiveness)
Structure problems resolution according to the DMAIC method (Define, Measure, Analyze, Improve & Control)
Streamline operations, Identify key roles & responsibilities of Lean Six Sigma
Recognize the conditions and the success factors for operational excellence
After our 3 day program you will be able to act and think like a certified Lean Six Sigma Yellow Belt member.
---
Lean Six Sigma Yellow Belt Training Program: training style
Our workshops and business case programs use teaching methods which focus on the mental, physical and emotional development of participants. Their contents are specifically tailored to the training goals, the participants and your organizational culture.
Our teaching methods are both participatory and collaborative, involving problem solving, role-playing and project management. They offer motivating challenges and stimulate participants to invest in their training.
 What is a Lean Six Sigma Yellow Belt?
Essentially, a Yellow Belt is versed in the basics of Lean Six Sigma Methodology and is primarily a support for operational excellence or improvement projects or someone who handles smaller teams and processes.
A Lean Six Sigma Yellow Belt training can help the executives use appropriate problem-solving tools to define exceptional opportunities in their daily operations.
A Yellow Belt should also be able to come up with a set of metrics that the executives and the whole company can use to measure success and improvement. The Six Sigma part is all about numbers and hard data—so it's your job to determine how to effectively tell if your changes are working.
The controlling aspect of a Yellow Belt's expertise involves overcoming hurdles and difficulties when the Black Belts have moved on to another project in need. This means that you will continue to focus on the problems and the processes that will improve customer satisfaction by delivering cost effective products and services on a consistent basis.
As yellow belt, and in close collaboration with the Black Belt you also have to eliminate resistance, facilitate cooperation and determine which products, services or processes to target in order to start your company's transformative change.
Part 1  – Lean Thinking (Business Game)
Kicking our Lean Six Sigma Yellow Belt training off with a little story about Lean principles and TPS (Toyota Production System). It shows you the Eastern way of thinking in improving processes. The two days are focused on a Lego Serious Play Production Plant Business Game helping you to understand Lean tools like the Value Stream Map. In this part you will understand value preservation focusing on eliminating non-value added resources or activities (waste) and a set of techniques and tools used for process improvement.
Day 1 :
Introduction to DMAIC
Lean vs Six Sigma
Experimentation on a process implemented in the classroom (« serious game »)
The '3 Voices' (Voice of the Client, Voice of Business, Voice of Collaborators)
Measurement of performance (KPI's): effectiveness (quality) vs efficiency
Little's Law
Value Stream Mapping (VSM)
7+1 wastes
Calculation of the Process Cycle Efficiency (PCE)
Takt time and Cycle time
Load chart
Theory of Constraints (bottlenecks analysis)
Part 2  – Six Sigma
Using the DMAIC acronym for implementing any Lean Six Sigma projects, Yellow Belts are primarily focused on Defining, Measuring and Controlling. The heavy lifting and more technical parts are left to Black Belts and their Masters.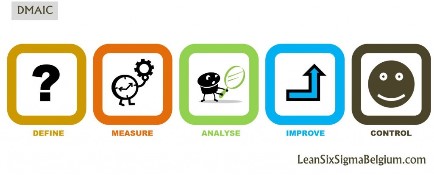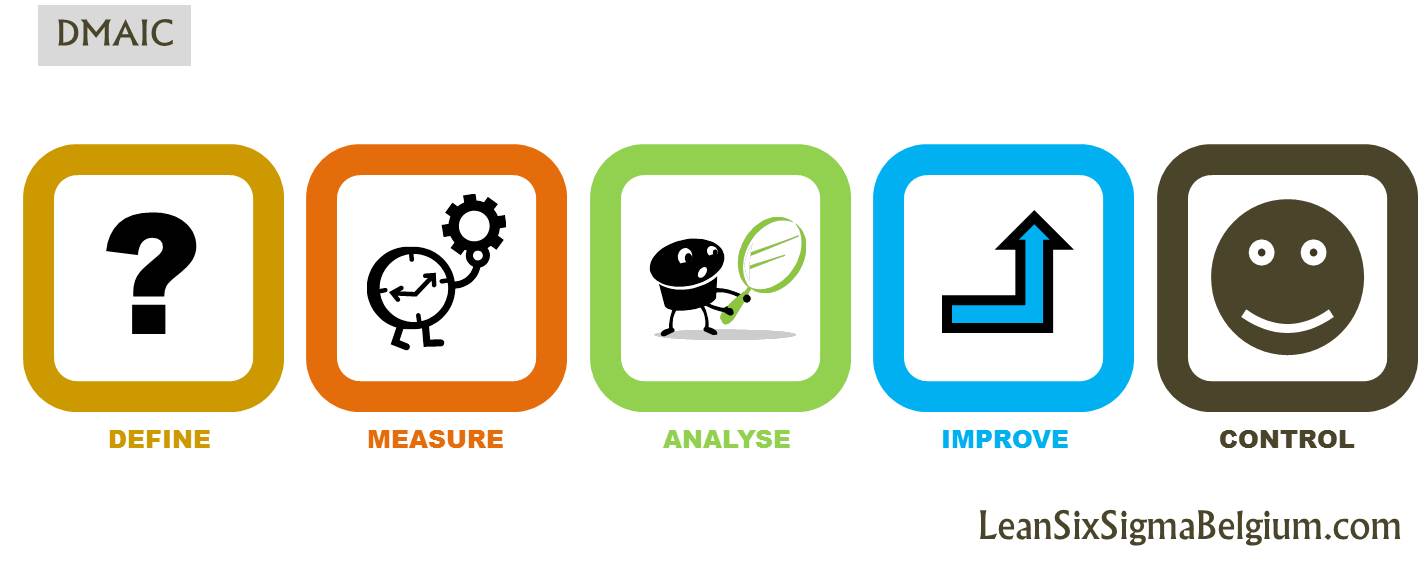 Day 2-3 :
Process improvement workshop on the process implemented in the classroom
Line balancing and debottlenecking
Basic principles of process reengineering
Calculation of resources staffing
One piece continuous flow
Pull production and Kanban (introduction)
Poka-Yoke (introduction)
5S (introduction)
SMED (introduction)
Calculation of the Overal Process Efficiency (OPE)
Kaizen Event
Toyota Way
Exam
Our offer

Our Lean Six Sigma Yellow Belt training offer consists of a 2 day training at 1295€ (ex VAT) to prepare you to think like a Lean Six Sigma Yellow Belt member and to execute related duties. Furthermore it contains the handbook, reading materials, ATO IASSC exam, beverages and light lunch.
A Lean Six Sigma Yellow Belt Certification trains you to identify wastes in order to design faster and responsive processes. It is also the first step to develop a continuous improvement and operational excellence working philosophy. It will help you to:
Increase Efficiency
Improve Quality
Develop People Ownership and Effectiveness
Reduce Costs
Increase Customer Satisfaction
Increase Revenue
 Who are our clients?
We partner with clients from the private, public, and non-profit sectors in Belgium and abroad to develop their Lean Six Sigma skills, address their most critical quality and process improvement issues. Our customized consulting, learning and development approach implements the Lean Six Sigma insights at all levels of your organization. This ensures you to achieve sustainable continuous improvement in your efficiency, quality, people, cost, customer satisfaction and revenue issues.
Our service extends beyond our work: we promote the exchange of expertise between our consultants and your organization. We believe that co-creation between us is key to the success of your operational excellence challenges. Through the development of these synergies, we ensure your people to master Lean Six Sigma philosophy and to run it afterwards.
Audience
Everyone involved in an approach of continuous improvement:

DMAIC project team members
Kaizen Events contributor or co-facilitator

Managers and Board Committee Members wishing to understand the power of the DMAIC method as well as the tools of Lean Six Sigma.
Context and positioning:
All sectors (services and industry)
Operational problems to be solved
Clients dissatisfaction
Need for speed and fluidity of processes
If you have a need for productivity and capacity enhancement
There is a need to develop a Lean Six Sigma culture in the organisation
Lean Six Sigma Belgium prepare you to pass various types of certifications ABPMP® (175€), LSSB (175€), ASQ (see website) or IASSC™. Please contact us to select the right certification and for further information.
Lean Six Sigma Belgium is an IASSC accredited organization.
IASSC™ Accreditation does not constitute its' approval or recognition of our own lean six sigma certification program. The only method to earn an IASSC certification is to successfully sit for and pass an official IASSC certification™ exam. We only upon request administer or provide access to IASSC Certification exams for an additional cost of 195$ for Yellow Belt.
More training info:
21 hours in classroom + 4 hours preparation (pre-reading + online introduction training) + 2 hours homework and study + 4 hours reading of 1 book = 33 hours
Our training efficiency is also high because of :
prerequisites / high profiles of the attendees
small groups (max. 12 people)
pedagogy used (teaching skills, practical cases and business games in classroom)
one learning test and individual remediation
Subscription, information, quotation or expert call back.
Training Satisfaction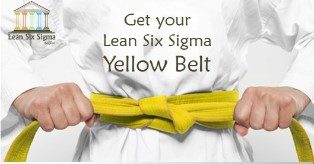 Rating
Organisation
Training Name
Lean Six Sigma Yellow Belt Training
Price
Training Availability