[twocol_one]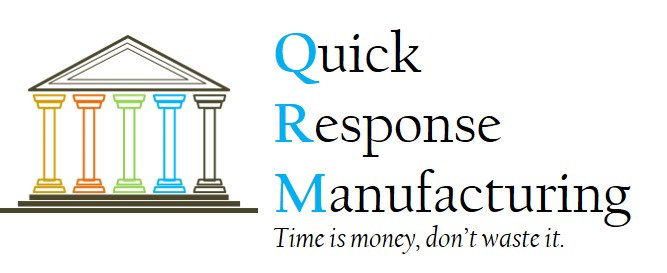 [/twocol_one] [twocol_one_last]
[box style="rounded" border="full"]
Duration: 3 days 
Price: 1.785€ ex vat
 (in option) 1.500€ ex vat for practical project coaching & mentoring.
Certification: LSSB
Dates: 
27 April, 9 & 10 May (Brussels)
21 September, 3 & 4 October (Brussels)
Subsides: Brussels 
[/box]
[/twocol_one_last]
QRM Training – A authoritative methodology for reducing lead times in your operations, for services and manufacturing.
Quick Response Manufacturing (QRM) is a working methodology to reduce lead times in your organization. The purpose of this tool is to bring your services or products to market more quickly.
This 3 day Quick Response Manufacturing (QRM) training seeks to increase your Lean capabilities through a multi-disciplinary approach taught by our Master Black Belt experts.
This program is designed to provide all the tools and attitudes anyone needs to understand to execute the managerial aspects of Quick Response Manufacturing governance and transformations.
After this QRM training, you will be able to produce results by reducing non-value-added time, by improving your productivity, creating economic value, ROI and in the end increase your customers satisfaction.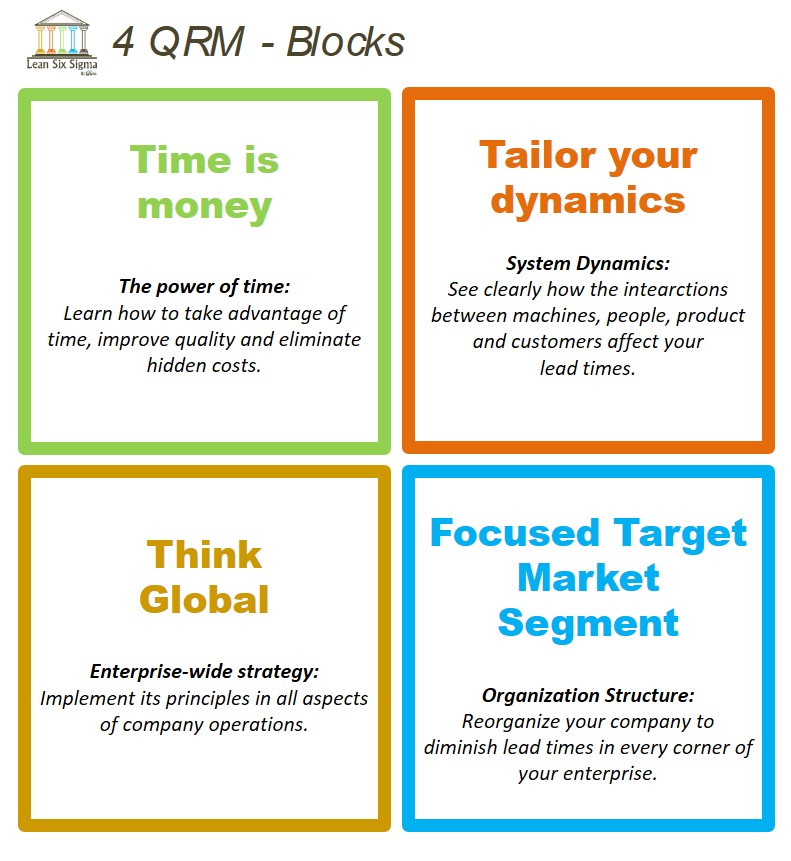 QRM – Quick Response Manufacturing Training Program
1 – Introduction – Time is Money:
History
Core concepts:

The Power of time
Organization Structure
System Dynamics
Transversal Application
2 – PROCESS OPTIMISATION
Processing time & Work measurement
Dysfunctional variability
Strategic variability
Layout optimisation & work cells design to reduce lead times
3 – QRM OPERATIONS & LEAN SUPPLY CHAIN
Probabilistic models & Safety stock
Queuing models
POLCA systems
4 -QRM ORGANISATION
Skills matrix & individual variability
QRM implementation
Training details
Price: 1785€ ex Vat for 3 days + the exam.
Prerequisite – Lean Yellow or Lean Thinking experience or skills. 
Subscription, information, quote or expert call back.
Call us directly and get our experts on the phone: 02/206.10.82 
[contact-form][contact-field label='First Name' type='name' required='1'/][contact-field label='Email' type='email' required='1'/][contact-field label='Name' type='name' required='1'/][contact-field label='Company Name' type='name'/][contact-field label='VAT number' type='text'/][contact-field label='Phone number ' type='text' required='1'/][contact-field label='Subject' type='select' required='1′ options='Call Me Back,Yellow Belt,Green Belt,Black Belt,Consulting,Other'/][contact-field label='Comment' type='textarea' required='1'/][/contact-form]